Welcome to
Connect, share and learn with your crew
Whether you're new to investing or been around the block, level up your money moves with our Community. Speak your mind and ask those burning questions, in a safe space where everybody's welcome.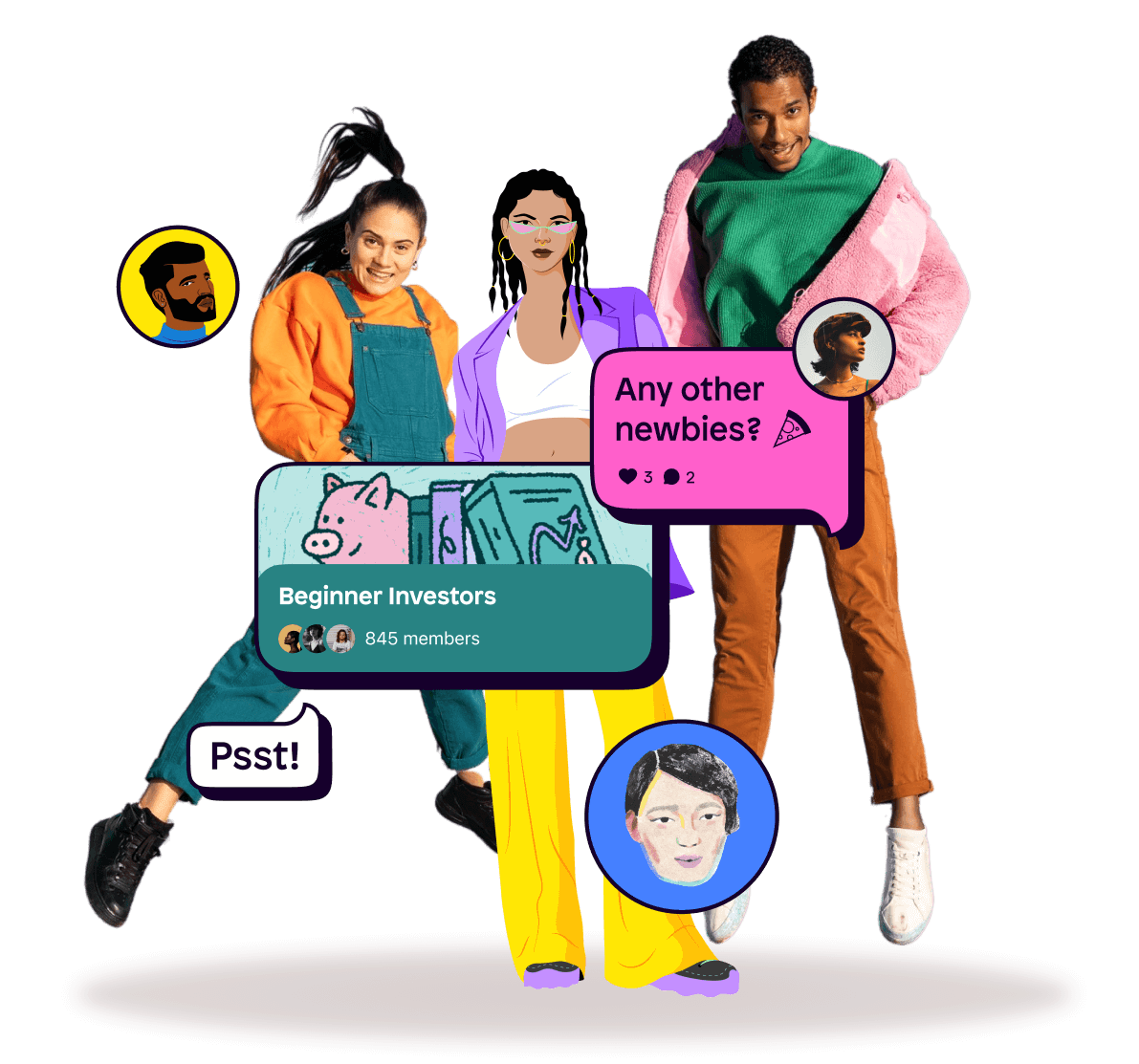 What are Communities?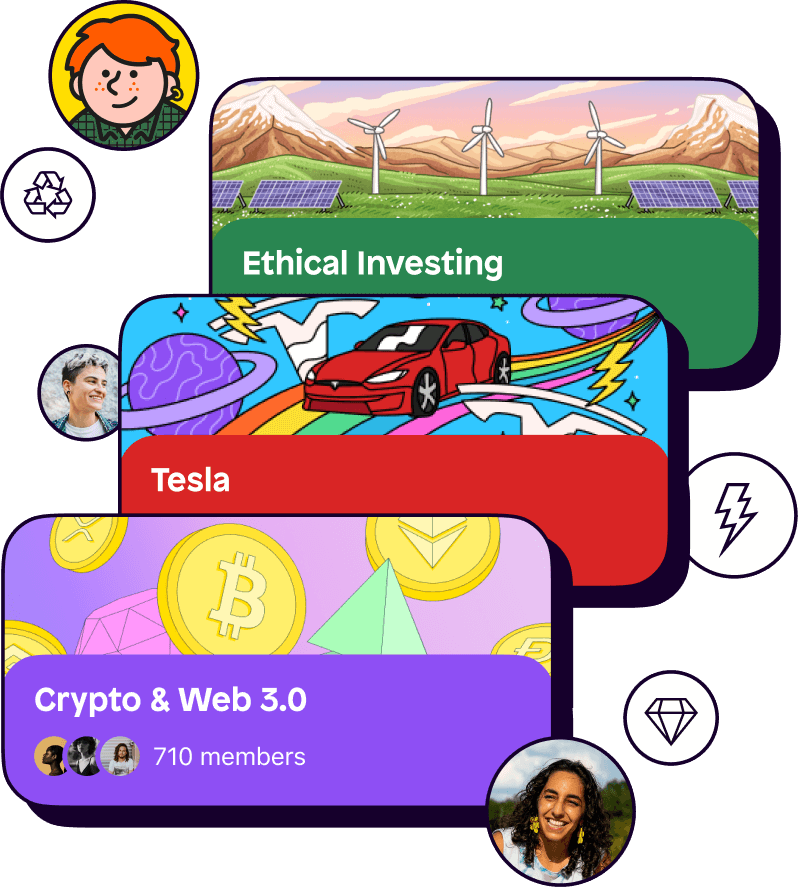 Connect with your people
From beginner investors to all-things crypto, we've created Communities we know you'll love.

Connect with a like-minded crew, chat about the hottest topics, and tune in to the trends that get tongues wagging.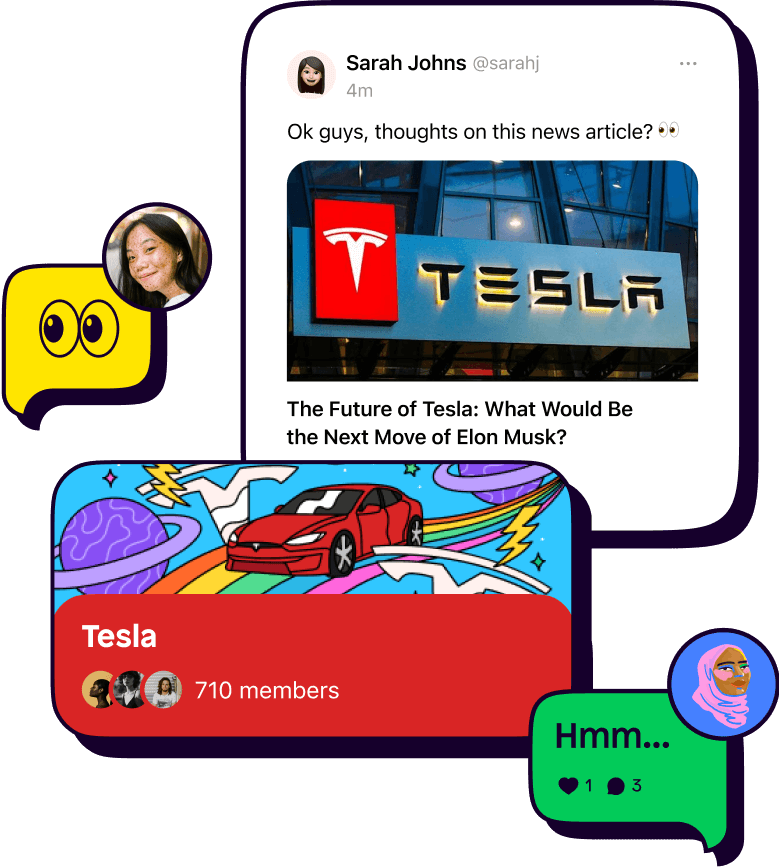 Share your take
Give your two cents on a juicy news story, share content that you've found inspiring, or put your questions to Communities to get your journey started.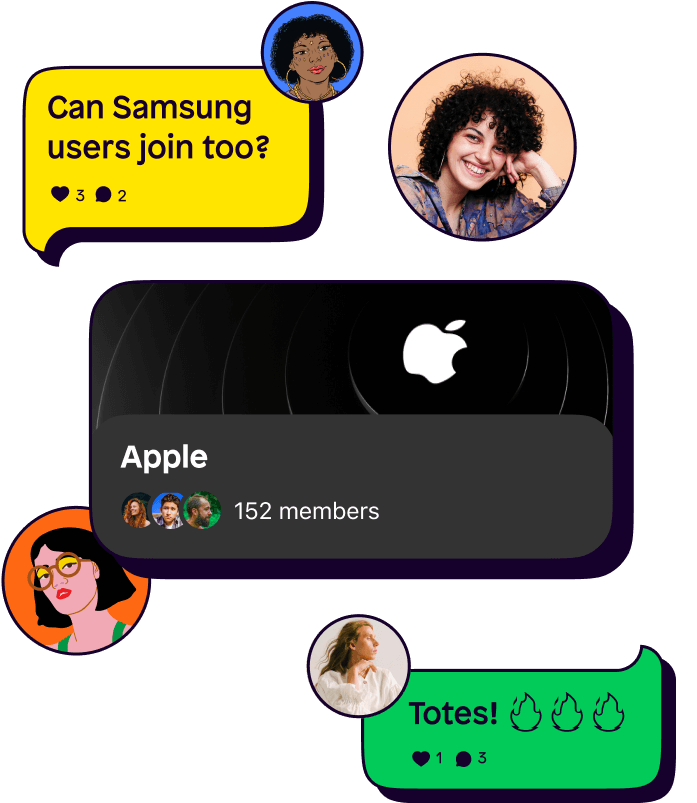 Learn from your gang
Power up your investing skills with the support of your squad. Find fresh new ideas, thought-provoking opinions or just a friendly supporting hand, and get ready for some slicker money moves.
📖 Beginner Investors
New to investing? Join to build your confidence and learn what it takes to make savvier money moves.
🇬🇧 UK Investing
Chat with like-minded people and share your take on all the investing action!
🔥 Crypto & Web 3.0
Welcome to crypto 101. Find people like you that want to chat all-things Blockchain, NFTs, Web 3 and beyond.
A safe space to speak your mind
We believe that every opinion matters. That's why we built our Community as a place where both new and experienced investors can freely ask questions and give their take.


Our moderation team is on hand to take action against profiles or content that go against our Community Guidelines.

Read our Community Guidelines